coaster and placemat sets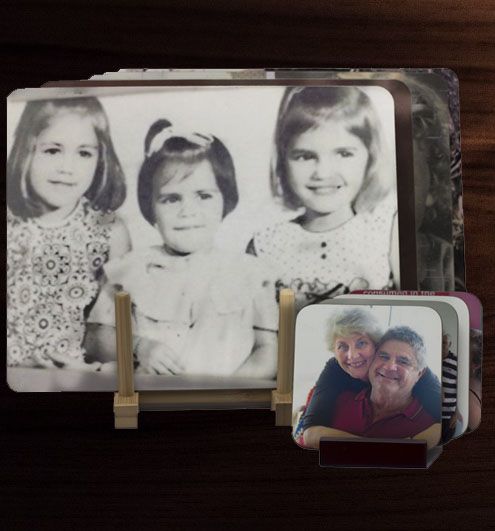 Showcase Your Memories in a Unique Way
Hardboard coasters and placemats are practical, inexpensive & durable. With a rounded edge and a high gloss finish they make an impact.
Are you looking for the perfect way to showcase a significant event in your life? Imagine seeing your children or your adorable family pet on a coaster or placemat set? Coasters and placemats are also the perfect way to record your holiday photos.
They will be a beautiful reminder of a special time in your life each time you enjoy a drink or have a meal. These sets will be a fabulous addition to your coffee or dining table. These sets are a practical way to record a special event in your life.
Coasters
9 X 9 cm (3.5 X 3.5 inches), Gloss White finish made from hardboard and each set of 4 coasters comes with a beautifully crafted FREE mahogany holder Suitable for all hot and cold drinks.
Placemats
26X20cm (10X 7.5inches), Gloss White finish Display Stand in photo not included Suitable for hot and cold plates.

Personalise Your Product Now!

"I recently gave S&B Personalised Printing with some family photos to have made into a coaster set as a gift for my sister. The coaster set was a big hit. It looked glossy and polished and highlighted some beautiful childhood memories. I highly recommend them if you are looking for something unique to give as a gift."

Do you have any questions, comments, or suggestions? We'd love to hear from you! Click on the button below to find our contact information.