Based in Stanthorpe, Queensland, Sue and Brenda founded S&B Personalised Printing. They're driven by one simple goal, to personalise household objects with your cherished photos. Choose from a range of products and they will craft an item you will treasure for years to come. Their journey began in 2014. They showcased an extensive array of their own photos as a creative line of souvenirs. This line, developed for local businesses, immediately gained in popularity. They began gracing the face of their souvenirs with cherished family photos. Realising its significance to their customers they have continued to create these personalised items.

S&B Personalised Printing offers a variety of products that is growing as they evolve the craft. An S&B specialty is Chromaluxe (metal prints). All products created utilise the process of dye sublimation. Through heat an image is infused directly into the metal panels. S&B Personalised Printing will turn your image into a vibrant wall decoration. Any object created is more than just a physical object – it is a product the customer will cherish. Not just for its quality, but also for its sentimental significance. Feedback is vital to ensuring the delivery of a quality product. The company thrives on customer feedback and views customer satisfaction as its reward.

How Do We Make Our Products?
Every item created uses the process Dye Sublimation. By using dyes not inks, we print your photo on a special printer. The printout is then attached to the product of your choice (a substrate). The substrate goes through a heat-press. The heat infuses the dyes into the substrate. By using this process we are ensuring that you receive a quality, long lasting product. It will also be scratch, heat and water-resistant. Our products will continue to be in the minds of others for many years to come.

We value honesty and good respectful communication with our customers. Continual learning and growth in skills is important to ensure the provision of high quality products. Quick service of a fabulous product with a prompt reliable delivery option is of paramount importance to us. If you are looking for the finest Site For All your unique & Fabulous Gift Ideas, You are in the right place. Just send us your photo and Let Us do All the Work. Please note photos must be of a high resolution for a successful outcome.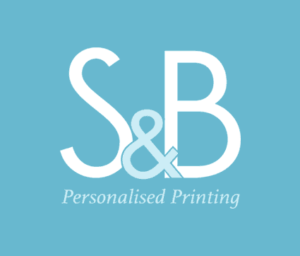 S&B Unique Photography is passionate about excellence. Whether out capturing unique photographs or creating new and remarkable products, Sue & Brenda remain loyal to their original mission. To create beautiful, high-quality products that will preserve your memories for a lifetime.
"I highly recommend S&B Personalised Printing if you are looking for a way of using your cherished photos to showcase a new family member. I love the quality of their work."
Personalise Your Product Now!


Do you have any questions, comments, or suggestions? We'd love to hear from you! Click on the button below to find our contact information.